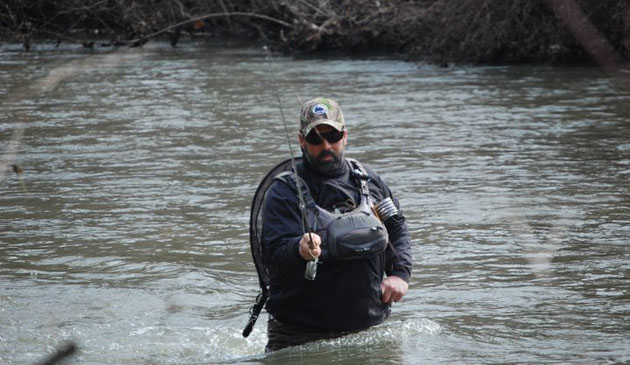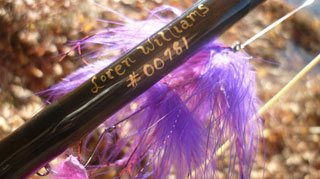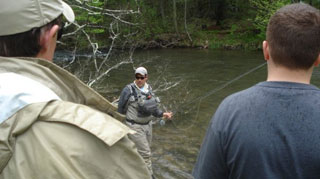 GUEST SPEAKING
I deeply enjoy guest speaking and I hope to some day speak to your club or class. My presentations are Power Point based and I augment the slides with an engaging speaking style. All presentations are designed to fit into a typical hour-long time slot but can accommodate shorter time constraints.
Where indicated, many of my presentations can also be given in the form of group instructional clinics. I present the theory in an indoor classroom setting. Then we move to the water where I demonstrate the techniques and spend one-on-one time with each angler as we work together to become proficient at the skills.
I am happy to provide my own computer and projector. I kindly ask that a screen be secured by the organizers.
PRESENTATION TOPICS
"Nymph Tricks" will take you beyond the perception of dead drift. We have all encountered types of water, levels of angling pressure, or weather conditions that prohibit the effective use of our favored nymph fishing tactics. In this presentation I will explain what I feel to be fly-fishing's contemporary nymph fishing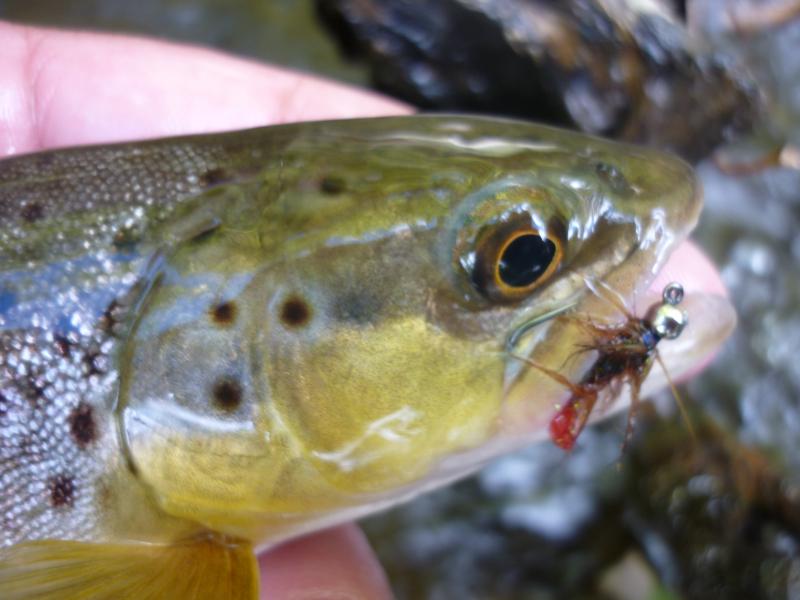 techniques, theorize why I feel it's beneficial for anglers to look beyond them, and introduce several "nymph tricks" that are certain to produce fish when other tactics may fail. These techniques are all centered on the principle of contact, and I will dedicate time to explain contact and investigate ways to rig and cast in order to maximize contact with your flies. Each "nymph trick" will be discussed with full explanation given and plenty of time allotted to answer questions. Preferred water types, rigging, flies, and strike detection will be addressed. Group Clinic Available.
"Streamers with Confidence" is designed with the small stream enthusiast in mind. This class is structured to show some very simple streamer presentations that can be used to effectively target trout under general fishing conditions. For many anglers, streamer fishing is a "chuck and chance" affair and that is unfortunate. I have spent many hours on the water experimenting with not only streamer flies, but lines, leaders and retrieves; all under a broad array of conditions. The techniques I discuss will help fill the streamer void in your techniques arsenal whether you fish large rivers or tiny creeks. Group Clinic Available.
"Nymph Techniques from Across the Pond" has been designed to educate interested anglers in weighted nymph tactics that employ the practice of "contact." Fishing "in contact" is not rocket science, but the problems and solutions are varied, real, and worth adding to your arsenal. As a veteran member of Fly Fishing Team USA I have had the privilege of sharing creative information with the many of our country's, and the world's, finest anglers. Although I am always learning, I am happy to share these skills with you! Discussions include history, theory, leaders, sighters, flies and much, much more! Group Clinic Available.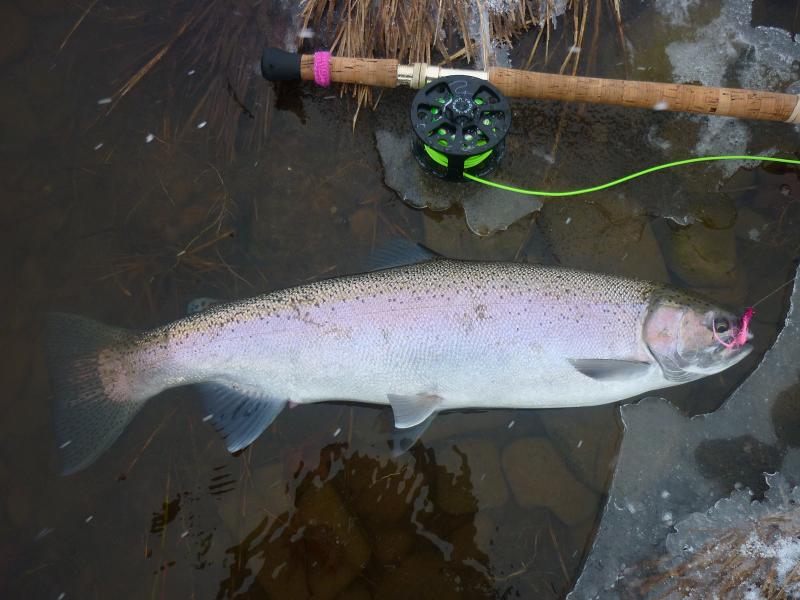 "Fly Fishing the Salmon River"provides a thumbnail sketch of fly-fishing the famous Salmon River in Pulaski, New York. Targeted at traveling clubs, this presentation walks through the history, species, seasons, and tactics relevant to the river. This is a terrific presentation for out of the area organizations who may considering a group trip to the area.
"Fly Fishing Team USA" is a presentation directed at educating the general public about Fly Fishing Team USA and the FIPS-Mouche style fly fishing competitions we participate in. As a team member since 2007, I feel it is very important to provide accurate information to those that wish to learn more. During our time together, I will discuss the history of the team, the FIPS-Mouche organization, the Olympic ideal, rules, and walk you through a typical schedule. I also emphasize the true reasons competitors from around the world are drawn to this style of competition.
"King Salmon: Outside the Box" was designed to shift the perspective of fly-fishing for Chinook salmon from simply hooking fish to understanding the behavior of the fish and using that to your advantage. This will particularly interest the traditional fly fisherman who wishes to avoid using lead on his leader. Discussions include life cycle, behavior, water selection and techniques.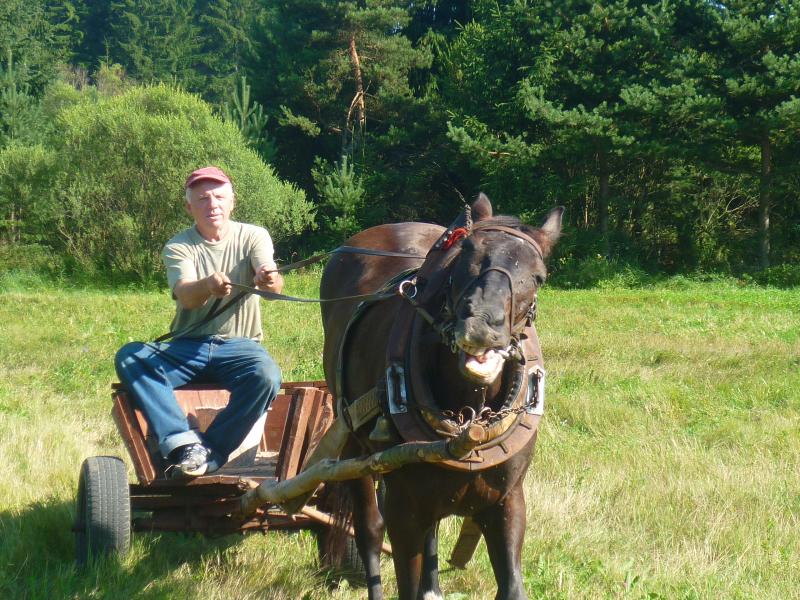 "Experiencing the World through Fly-Fishing" is intended for a general audience and is designed to fit into a 20-30 minute time slot. This presentation will take you through some of the sights, sounds, and smells I have had the pleasure of witnessing as I have traveled in search of finned treasures.
"Fly Fishing for Steelhead Through the Seasons" talks about the behavior of Great Lakes steelhead as well as where, how, and why to target them with single and double-handed subsurface and surface flies.

"Contact Nymphing" (Group Clinic):"Contact Nymphing"...it is the basic idea at the heart of the various European Nymphing styles that anglers are discovering to be so effective.
This clinic starts with a classroom session about theory and rigging. We then move to the water to teach an on the water course designed to educate interested anglers in weighted nymph tactics that employ the practice of "contact." Fishing "in contact" is not rocket science, but the problems and solutions are varied, real, and worth adding to your arsenal. In addition to time spent on the water discussions will include history, theory, leaders, sighters, flies and much, much more!
"Getting Down with Dries" discusses the rationale and nuances of presenting dry flies to trout from above. Drift boat guides have long understood the value of a downstream presentation, but this technique is not reserved to the angler afloat.
follows the behavioral patterns of Great Lakes steelhead with respect to water temperature and ambient conditions. Water types, travel pattern, resting and taking lies are discussed as we learn about the unique gamefish called "steelhead." Interjected into the presentation are my opinions on single and double-hand rod techniques and fly choices.
To schedule me as a guest speaker or to inquire about speaking fees please CONTACT me. Thank-you.